Child Care Photos
and Family Portraits
At North Point Photos we specialise in creating the best in early childhood photography for families all over Queensland.
We strive for excellence, paying close attention to detail in all aspects of our production process.
15 Reasons To Shoot With North Point Photos
1 Easy Pre-Order System
You hand out and collect the order forms and we'll handle the rest. No extra work for you collecting and counting money or selling photos.
2 Experienced team of photographers
We employ 2 photographers to attend your photo day. You won't need to roster on extra staff.
3 Choose traditional or composite style class groups
Superior lighting setup. Well-lit professional photos that stand out from your average candid shot.
4 Spare back up clothes
We're prepared for any eventuality and we'll supply a change of spare clothes in a range of sizes on the day.
5 Close attention to clean faces and combed hair
We'll bring wipes, tissues and combs!
6 QA 5 and QA 6
We'll provide you with a document to support your decision to hold photo day and how that relates to Quality Areas 5 and 6.
7 Environmentally friendly
We'll also give you an environmental statement to support your QIP in Quality Area 3
8 Reminder Stickers
We'll provide stickers for the children to take home to remind mum and dad that photo day is coming!
9 Queensland – wide coverage
We're based in Cairns, Townsville and South East Qld and we travel to western and remote areas.
10 Instant support network
Contact us by phone, Facebook or email. We'll usually respond within an hour.
11 Customized group photo design
We'll work with you to create a design that reflects your center's style and branding. Ask anything!
12 In-house printing workshop
We print all our work ourselves. This means we can offer incredible quality control and security. No images leave our premises or control until they are sent back to you.
13 Commission and free photos
We offer an attractive commission as well as free staff and group photos for display in your service. All staff and group photos supplied for your use on CD.
14 Money back guarantee
If any of your families aren't delighted with their photos we refund or reshoot them for free. No questions asked.
15 Family portrait fundraiser and Grad photo services
Book in for family portraits before the Christmas rush. Graduation photos available in 4th term.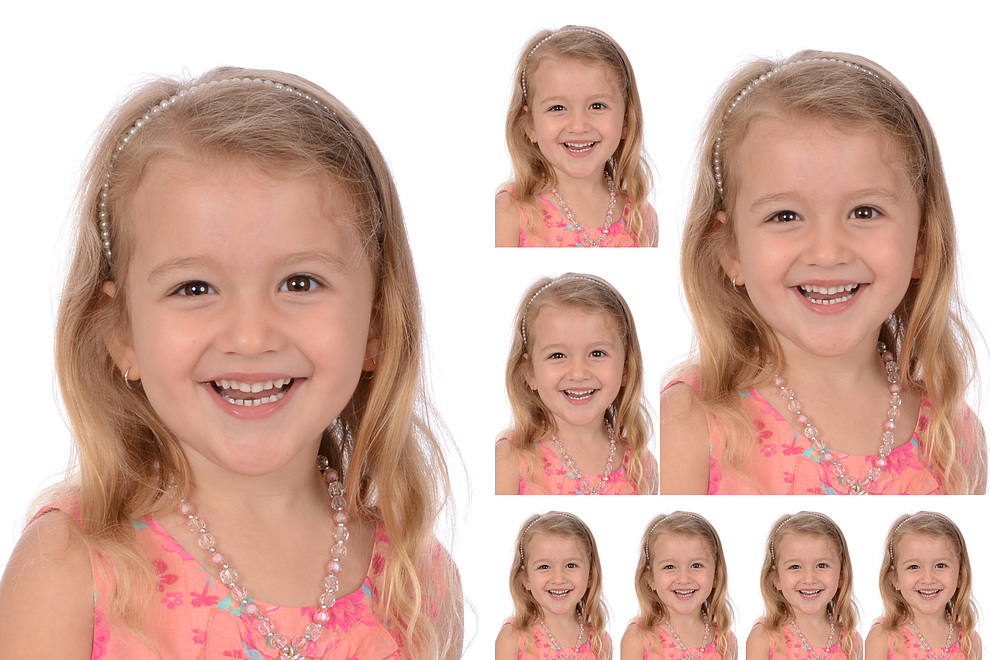 Families & Childcare Centres Love Our Photos!
But don't just take our word for it. Here's what others have said about us.
Childcare Centres
"Thank you for the photos, They are great. The parents are saying wow their child's hair is done and their faces are clean. Such positive feedback." - Director, Redlynch Catholic Child Care and Education Centre
"Just got our photos! So beautiful, thank you" - Bright Horizons Charters Towers
Thanks heaps for the photos in such a quick turnaround. The parents were extremely happy with the outcome, as were we. - Goodstart Innisfail
They look wonderful so far can't wait to see the rest – Thank you ladies you always do such a wonderful job! - Hyperdome Early Education Centre and Preschool
Lovely, much appreciated! PS we have had such great feedback from heaps of parents!!! Great work to you all - St Paul's Lutheran Church Child Care Centre
....also just wanted to say that I was thrilled with the way you ran the photo sessions. I had great feedback from staff and parents and the children responded really well to you both. You made the usual crazy photo day a great experience instead, thank you! - Kids Capers Childcare, Sandgate
"They are fantastic! Love the Pelican. Thanks - Director, Pelicans in the Park
Just wanted to let you know that we have had so many great comments on this years' photos. Parents are stoked with how good they are. So I thought I pass on the compliment. Have a great day. Kind regards - Centre Director, Village Kids
Thanks for the prompt service with the photos. They are all absolutely beautiful and we have had lots of very positive feedback for you..... Just to let you know the extra photo of Caitlyn and Torah Butland was absolutely gorgeous and captured the true essence of their relationship as sisters. Mum and Dad were so happy with it. Thank you again for such a great service. Regards - Goodstart Early Learning Mossman
We had a fantastic morning last Thursday for our Photo day, it's a pleasure working with you guys. Thank you, - Karumba Childcare
Our parents are really happy with the photos – the quality of the photos and the happy faces you captured! One parent that was actually there when her child's photo was taken said to me "I don't know how she did it, he wasn't smiling any time I could see, but the photo is a beautiful smiley one!" So thank you - Director, Smithfield Childcare
Can I also say a big thank you to Mike for including a couple of extra photos that he popped in with a couple of the siblings sets – they are absolutely gorgeous and I'm sure the parents will be delighted to receive them and delighted that he was so considerate.
Thanks again and you keep smiling too! It makes the world a happier place - Director, Smithfield Childcare
I rang & spoke to you this morning about a concern I had regarding a family's approval for photos. I have followed up with the parents & there are no concerns so we do not need to photos to be re-printed. But I wanted to thank you for your response.
In the meantime, we have received the photos & I wanted to also thank you all for an amazing job. All the photos are just beautiful. I am looking forward to the parents' reactions. I also have a special message from the mother of twins, Kodee & Karah Martens, as there was a second photo provided at no cost & she was thrilled & asked me to pass on her thanks. We will be in touch next year to re-book. Please pass on our thanks to all. Regards, - Director, North Buderim ECC Churches of Christ Care
Parent Feedback
Hi Jacqui, thanks we got the photos. They are lovely. God knows how you guys can make kids sit there still and smiling...........Good jobs. - Maggie (parent at Village Kids, Clifton Beach)
Thank you, for my family portraits, I am more than happy with them and get complimented with "they're such lovely photos". Kind regards, - Patricia Andrews (parent)
Just wanted to email to say a huge "thank you" to you and your team for your quick delivery of our portraits! I loved the session with you and look forward to future ones! We absolutely love our photos and so I am pretty sure everyone will feel the same! Cheers - Rebecca Mason (parent) Malanda Kindy
Just a quick note to say thank you very much for the extra print you sent to me of my two girls both photographed at Goodstart Early Learning at Mossman. I had been away and when I saw the extra photo, it just brought tears to my eyes. Thank you again.